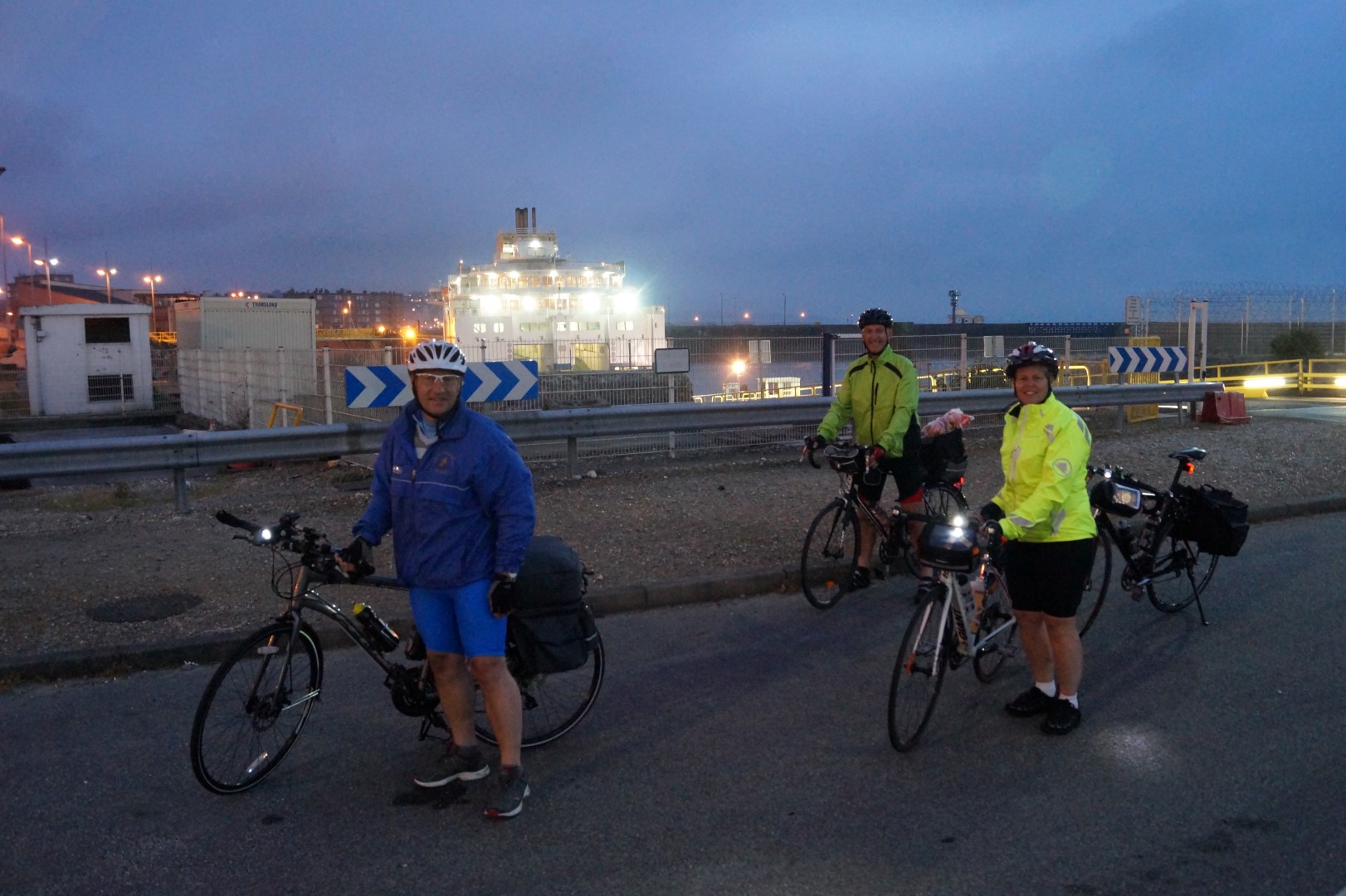 The clock struck cinq heures when the ferry docked at Dieppe, or 4am according to our body clocks. Not that it mattered as none of us had slept a wink on the boat.
We had hoped to have caught at least two hours shut-eye but nothing.
We feared the worst for the day's 100km ride to Lalandelle.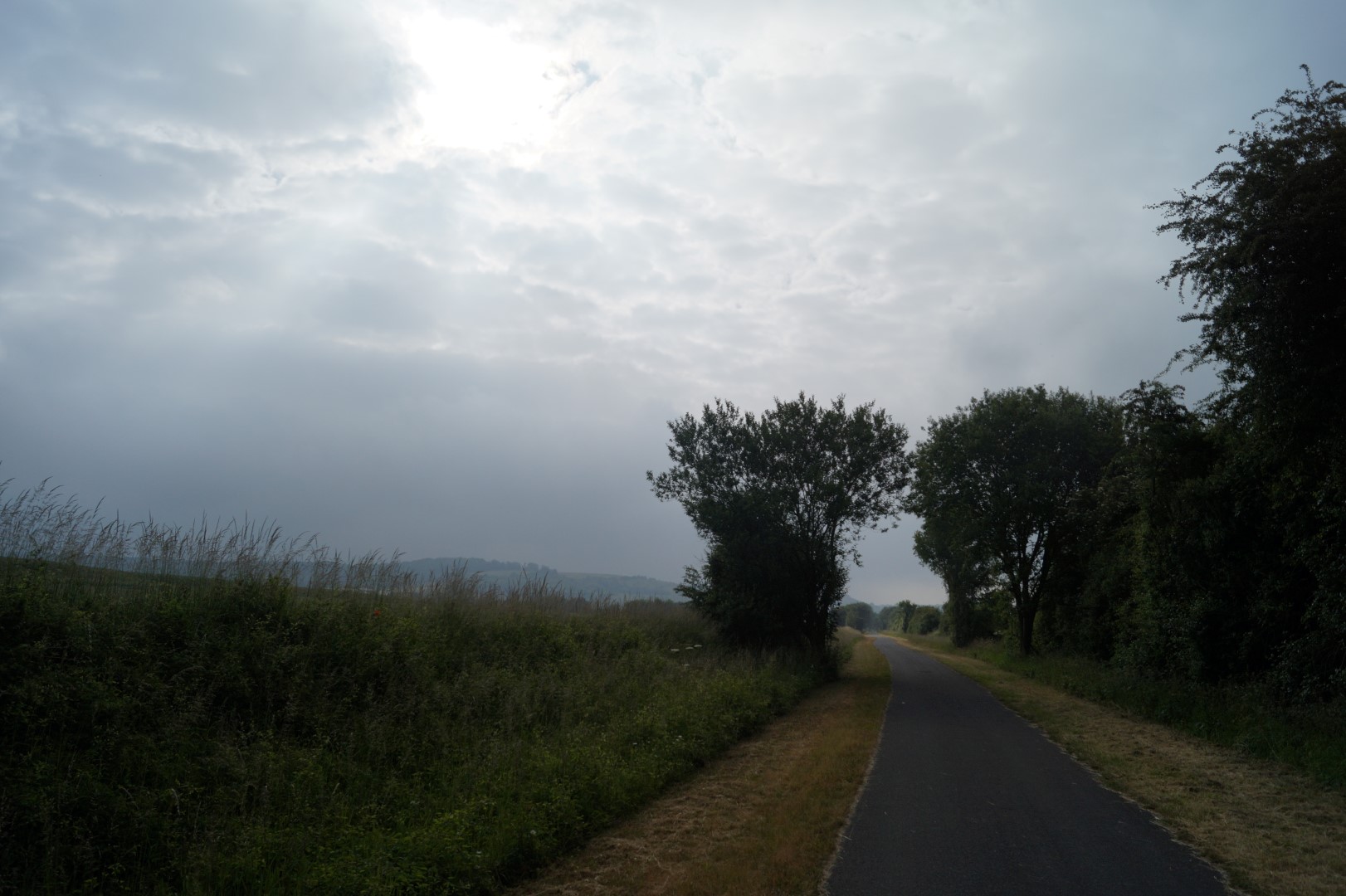 I'd read that the Avenue Verte (AV) lay in a valley which could be quite cool in the morning and so we decided to try and stay in Dieppe until it got lighter. Others who had cycled the route said they'd had trouble finding somewhere to eat enroute so we hoped to get to Neufchatel-en-Bray for around 9am to get breakfast and buy some baguettes for the journey, at the E.Leclerc which opened then too. (The Leclerc is literally right on the AV as you enter Neufchatel.)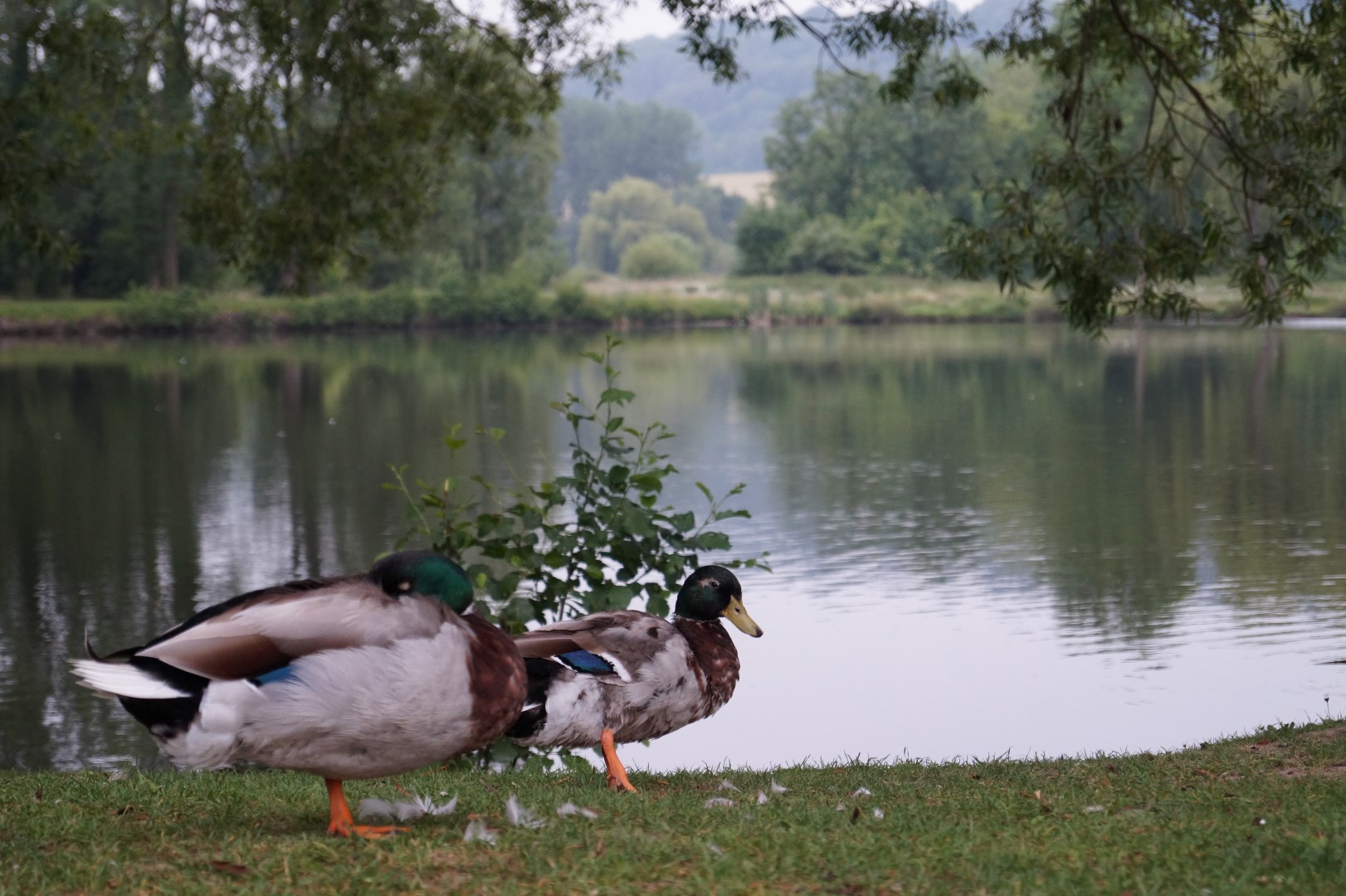 We decided to walk from the ferry terminal to Dieppe, about 3km, to stretch our legs and waste some time, all the time looking for somewhere to get a much needed coffee. We found that the Relay shop at the SNCF train station was open at 6am and we stopped there for a coffee and a pain-au-chocolat before starting our journey at 6:36am.
One of the big problems today gave us was that cycling 100km was only likely to take us 6 hours of cycling and that meant that even with two hours of breaks for lunch and coffees we'd be there around 2pm, 3 hours earlier than we could get into our accommodation. We therefore needed to string this day out, taking at least 10 hours to complete the day's ride. We therefore planned to have many short breaks, lots of photo stops and generally take in the scenery.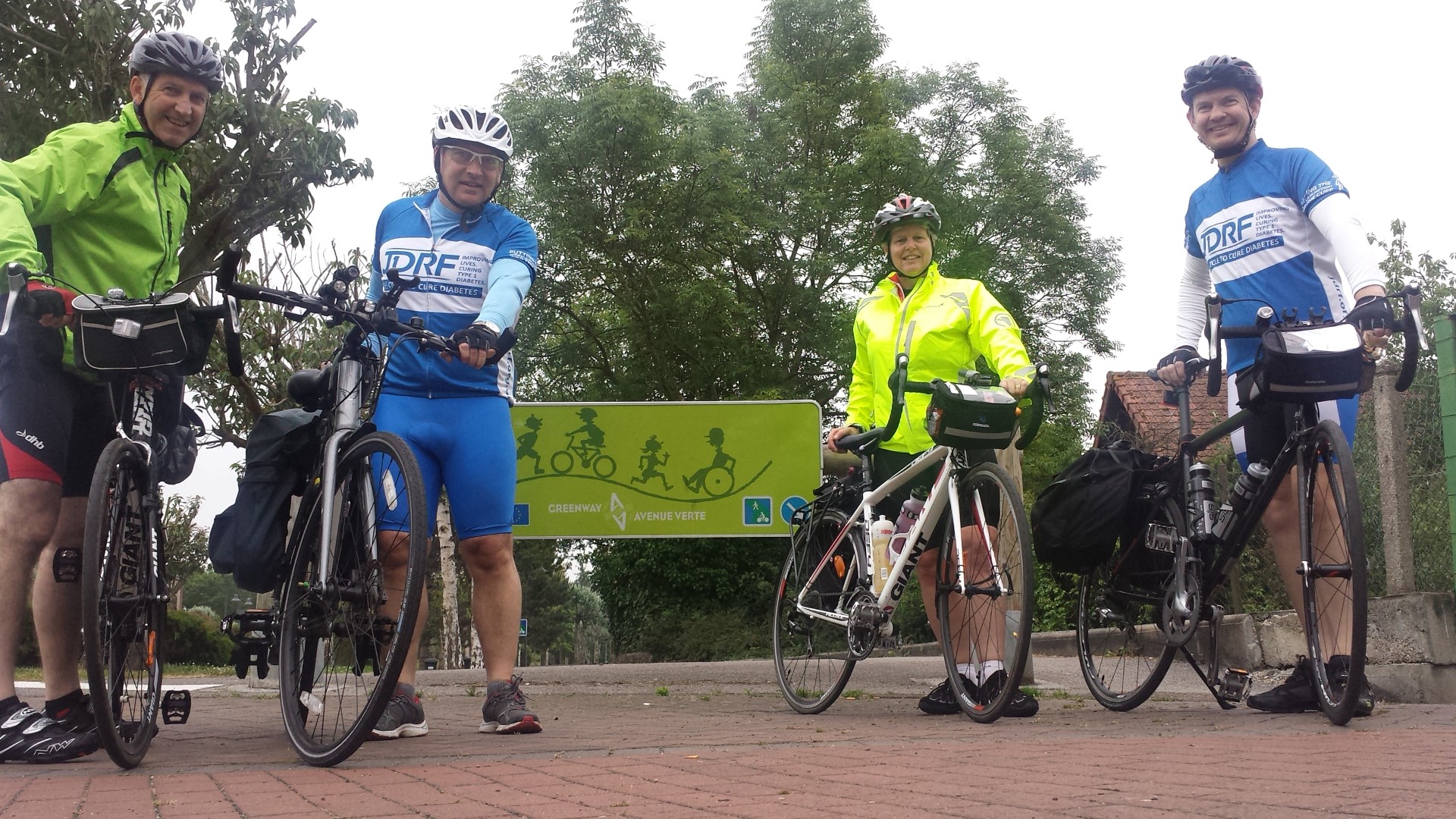 The AV started after cycling 6.5km and after numerous photo poses we were off, slowly rolling along the flat well tarmacked stretch to Neufchatel-en-Bray. The air was cool and we all wore jackets over our cycling jerseys and base layers. We noticed a few things we didn't expect, such as the odd public toilet along the route and lots and lots of picnic tables. It was at Freulleville at 8am after only 11km on the AV that we succumbed to the picnic table which begged us to open our stash of flapjacks bought the night before. They went down well.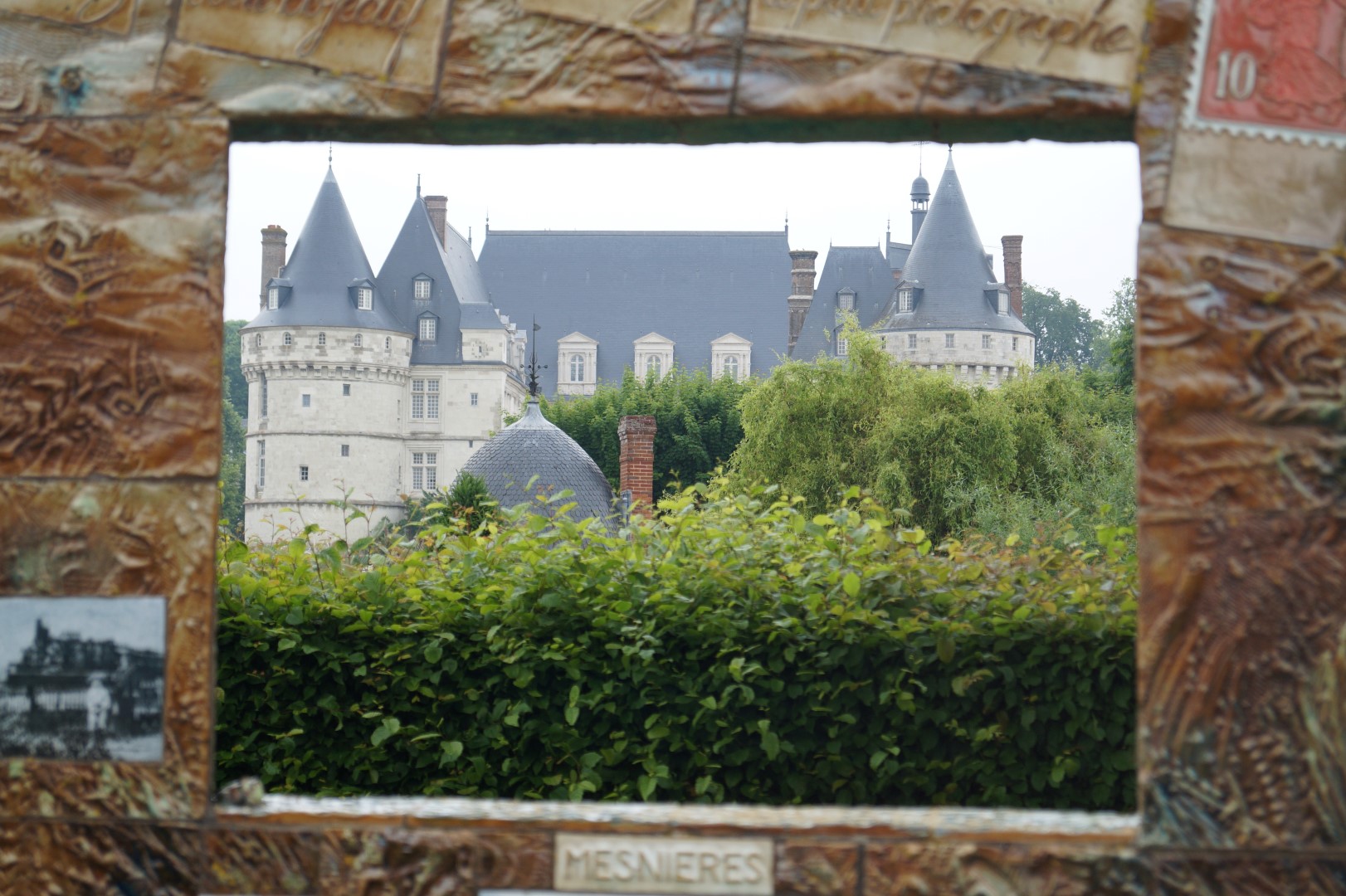 At Mesnieres-en-Bray we stopped to look at the lovely chateau and its busy car park full off people getting ready for their day's randonnee. At the 35km mark of today's cycle we had reached the Leclerc supermarket in Neufchatel-en-bray which had opened 20 minutes earlier, we had timed it perfectly. We bought baguettes, cheese and ham ready for a picnic whenever we chose. But first it was time for breakfast so we headed into the pretty Normandy town and our cafe where we breakfasted on Croque Monsieur washed down with coffee or coke.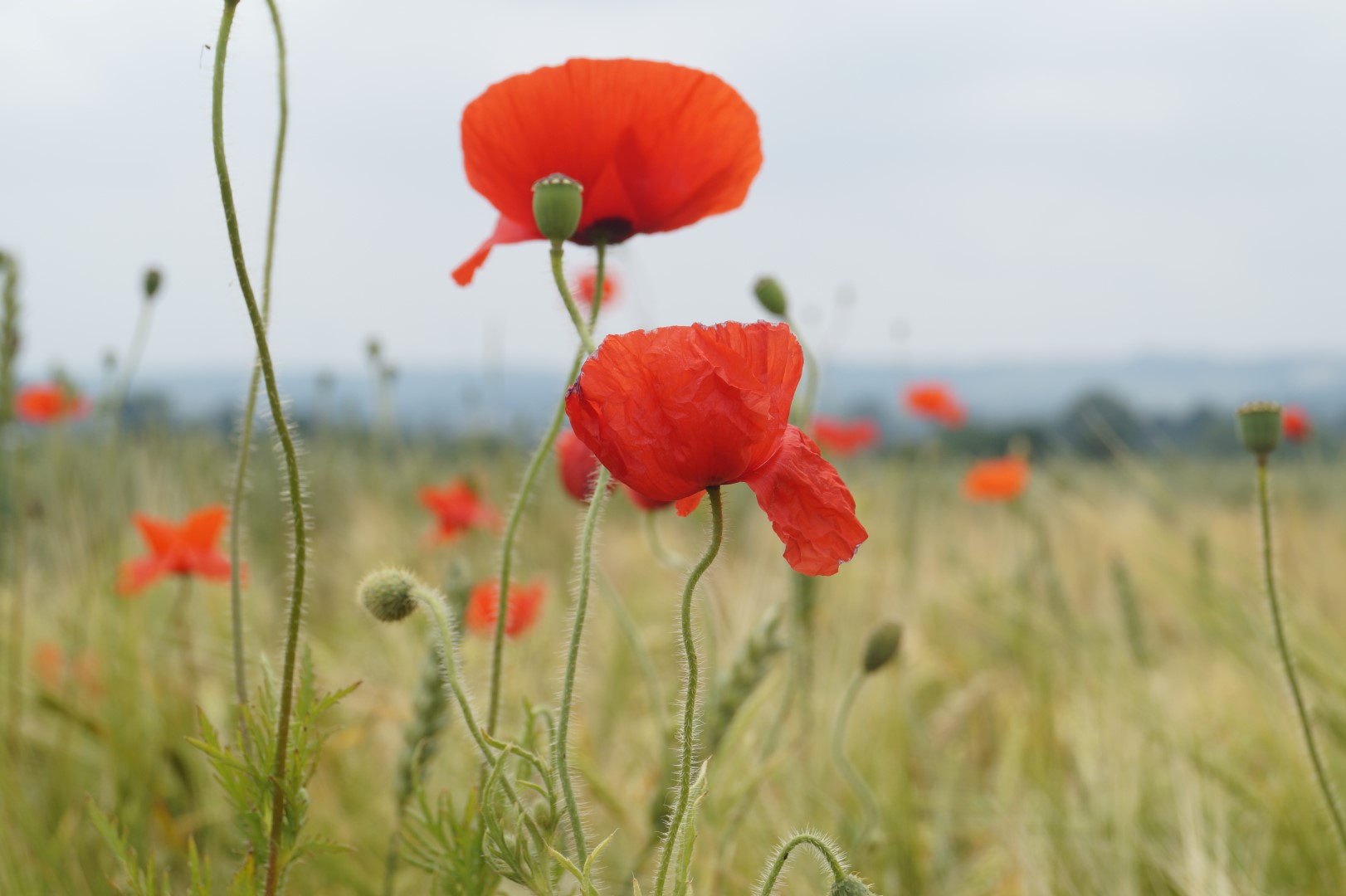 An hour after reaching Neufchatel-en-Bray we were off, cycling towards Forges-les-Eaux where we spent another 20 minutes looking at the shops and buildings. After Forges-les-Eaux the Avenue Verte stopped and scenery switched to gentle rolling hills through fields lined with poppies, it was just so typically French and beautiful.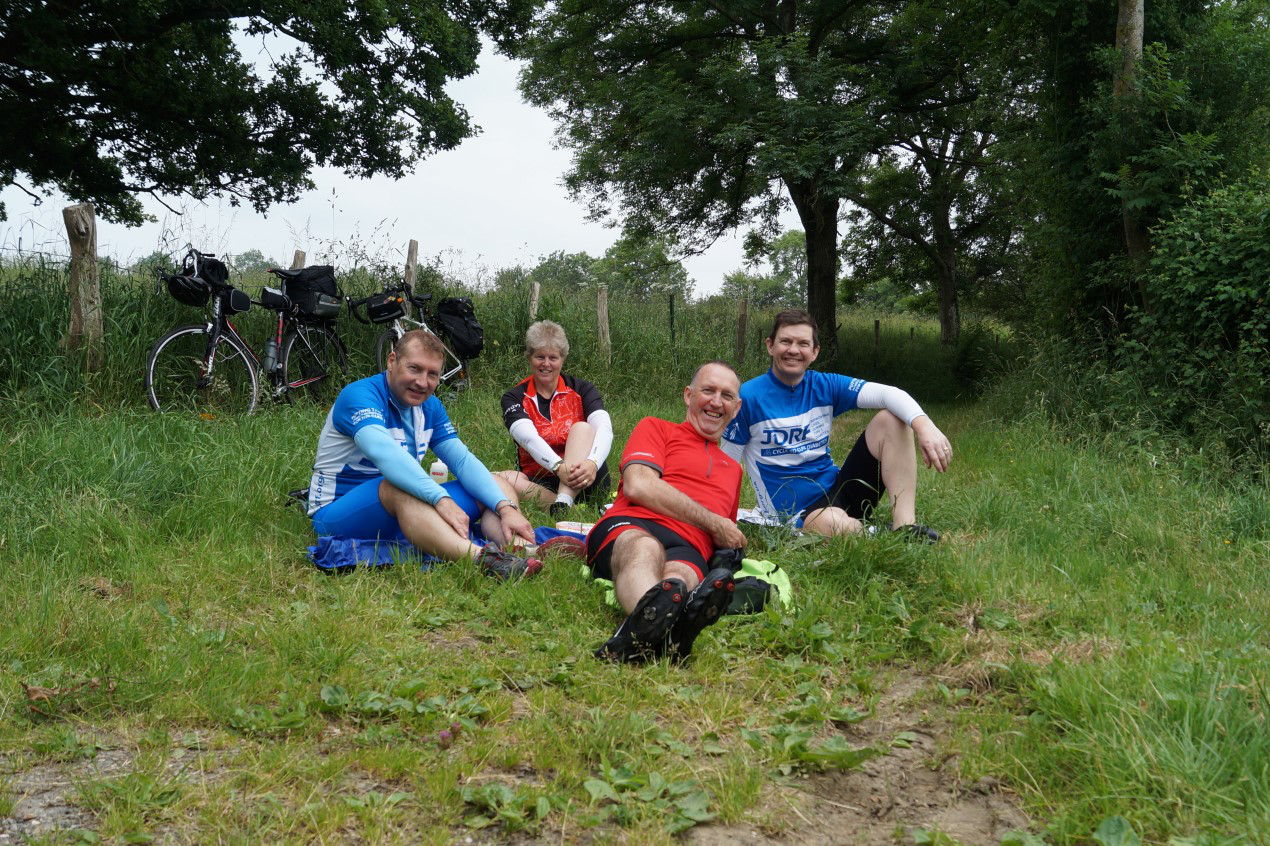 At Saumont-la-Poterie, 66km in and at around 1pm we stopped at the side of the country road, surrounded by fields and poppies for our picnic lunch. We feasted on the ham & cheese baguettes we made and rested for 45 minutes, seriously contemplating having a little snooze.
At 80km we stopped at the Lidl in the ghost-like town Gournay-en-Bray to stock up on a couple of bottles of wine. Wine is so cheap here, it was difficult to stop at buying just two. The next stretch was our worst stretch of route today as I chose to take the busy E46 for 3km rather than detour on the standard route towards Villers-sur-Auchy and its extra hill climbs. We dashed along the busy road as quickly as possible and turned right towards our final stop for the day at St Germer-de-Fly.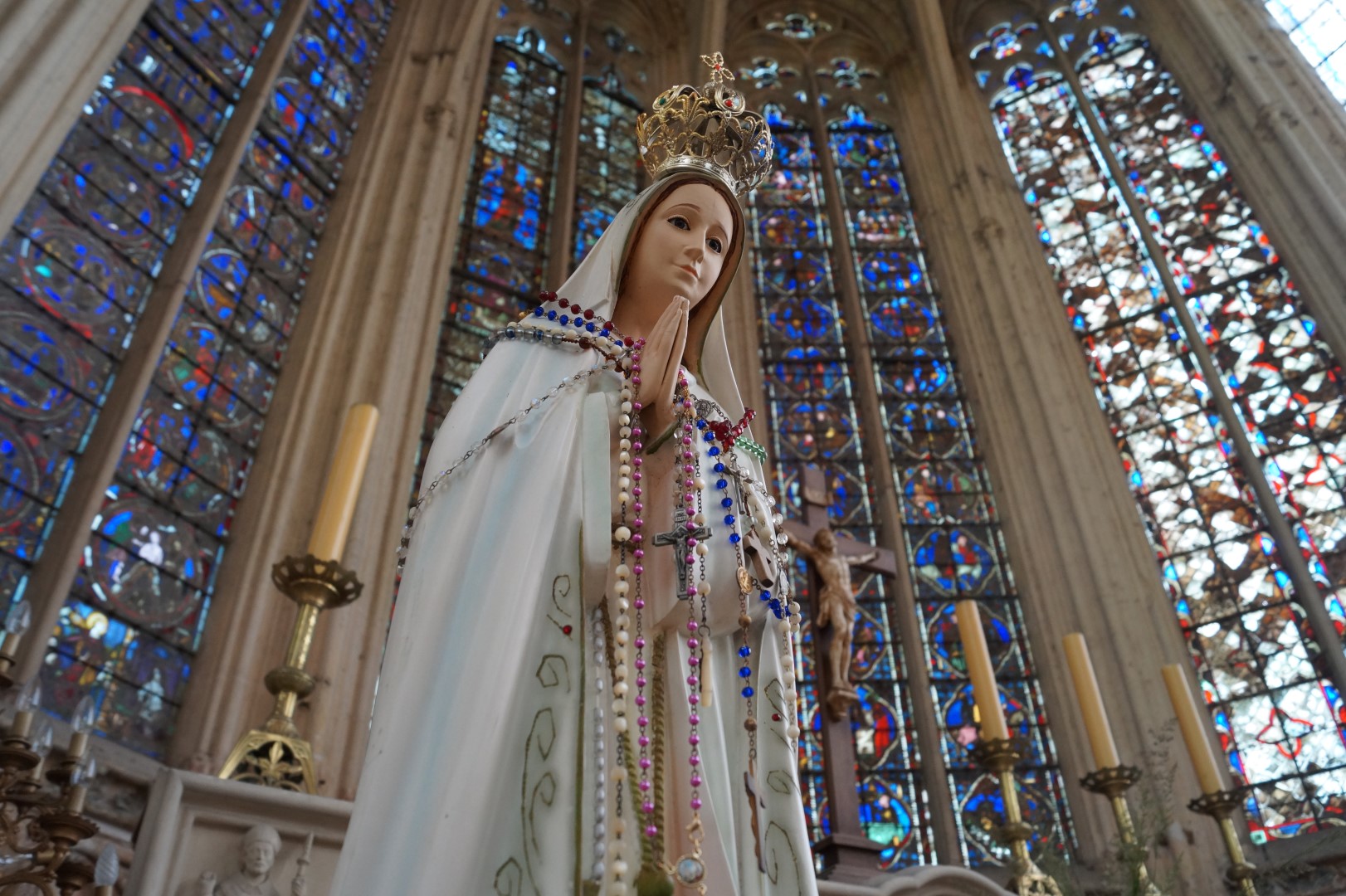 Before reaching the pretty little village with its glorious abbey we stopped to drink our wine at a pretty pond just before Buisville. Two bottles of wine, one hour and 2km later we stopped again to inspect St-Germer-de-Fly's abbey before dealing with the Category 4 climb out of town towards our final destination of Lalandelle. It was 16:30, timing was still perfect.
The 2.3km long hill climb with its average gradient of 4% after 190km over two days, no sleep and two bottles of wine seemed like hard work but we all made it up without any stops or walking. The route from here was only a relatively flat 6km and 10hrs 41minutes after leaving the station in Dieppe we had reached our wonderful accommodation in Lalandelle.
The time was 17:17.
Perfect.