Web Site – Facebook – TripAdvisor – Google map
The Ibis Budget is exactly that BUT when you need secure bike storage this is a great option. The rooms were big enough, clean enough and the interconnecting doors were good for a large group wanting to chat. There is no air-con but at hot times the hotel lent us all fans when we stayed there during the June 2019 heatwave.
We used their breakfast room to eat our food (from the hypermarket & food outlets) in whilst having some drinks and watching the Champions League final.
Location-wise this place is great, it's so close to the hypermarket and its bars and food outlets. There's so many other stores nearby too, especially Decathlon to re-fuel any innertubes (etc.) you need.
So with secure bike storage, so many rooms available for large groups, a place to eat/drink, an easy route out for the final stretch to Paris, the hypermarkets/stores nearby….who cares about the hotel?
2018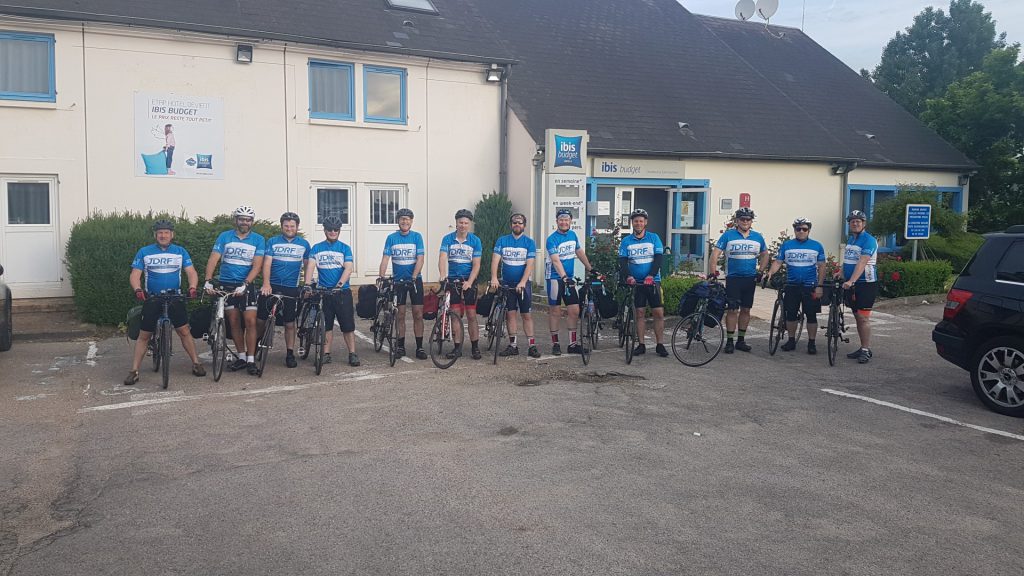 2019